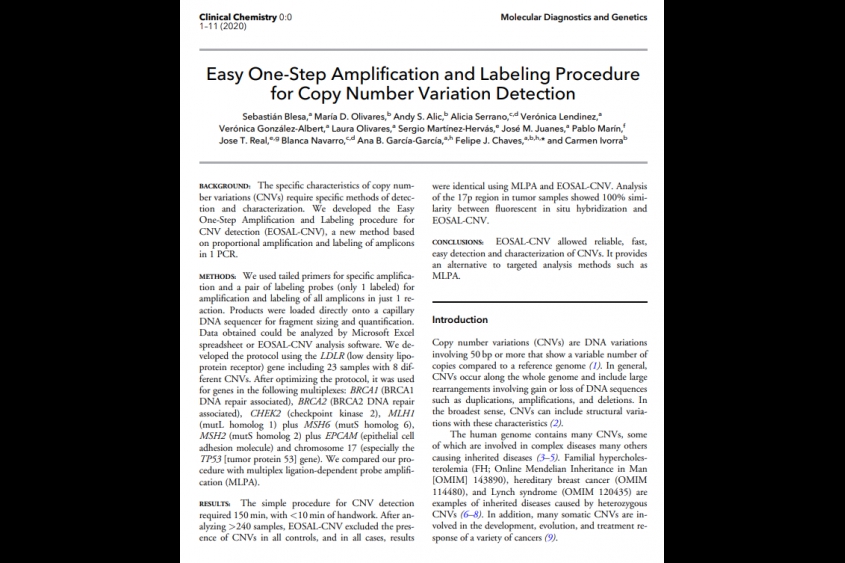 We developed EOSAL-CNV, a new method based on proportional amplification and labeling of amplicons in 1 PCR.
The EOSAL-CNV procedure allowed reliable CNV detection by a single PCR and fragment analysis in a capillary DNA sequencer. The results, published in Clinical Chemistry,show that EOSAL-CNV represents an excellent alternative for CNV detection and characterization or validation in genetic studies and can be incorporated into routine CNV screening in genetic studies for detection and results verification.
EOSAL was used for the following genes: BRCA1, BRCA2, CHEK2, MLH1, MSH6, MSH2, EPCAM and TP53 gene.